Mirrored Documents II

Exhibition identity, wayfinding, signage and exhibition room sheet. Designed and produced with Samson Ossedryver and Post- for UTS Masters of Architecture exhibition of student work at Goodspace Gallery.


Melbourne, Sydney

Book design and promotional material for Melbourne, Sydney; References, Reflections and Remarks, the inaugural publication from UTS da Waranada gunyamara bamulmara/ Architecture and Landscape at UTS, the publication platform for the UTS School of Architecture. Launched at the 2019 Melbourne Art Book Fair as part of Melbourne Design Week.

Click on the cover to flip through.

Post- Posters

Promotional posters for Post- publication, a publication on the periphery of 'architecture', featuring pull-quotes from selected articles.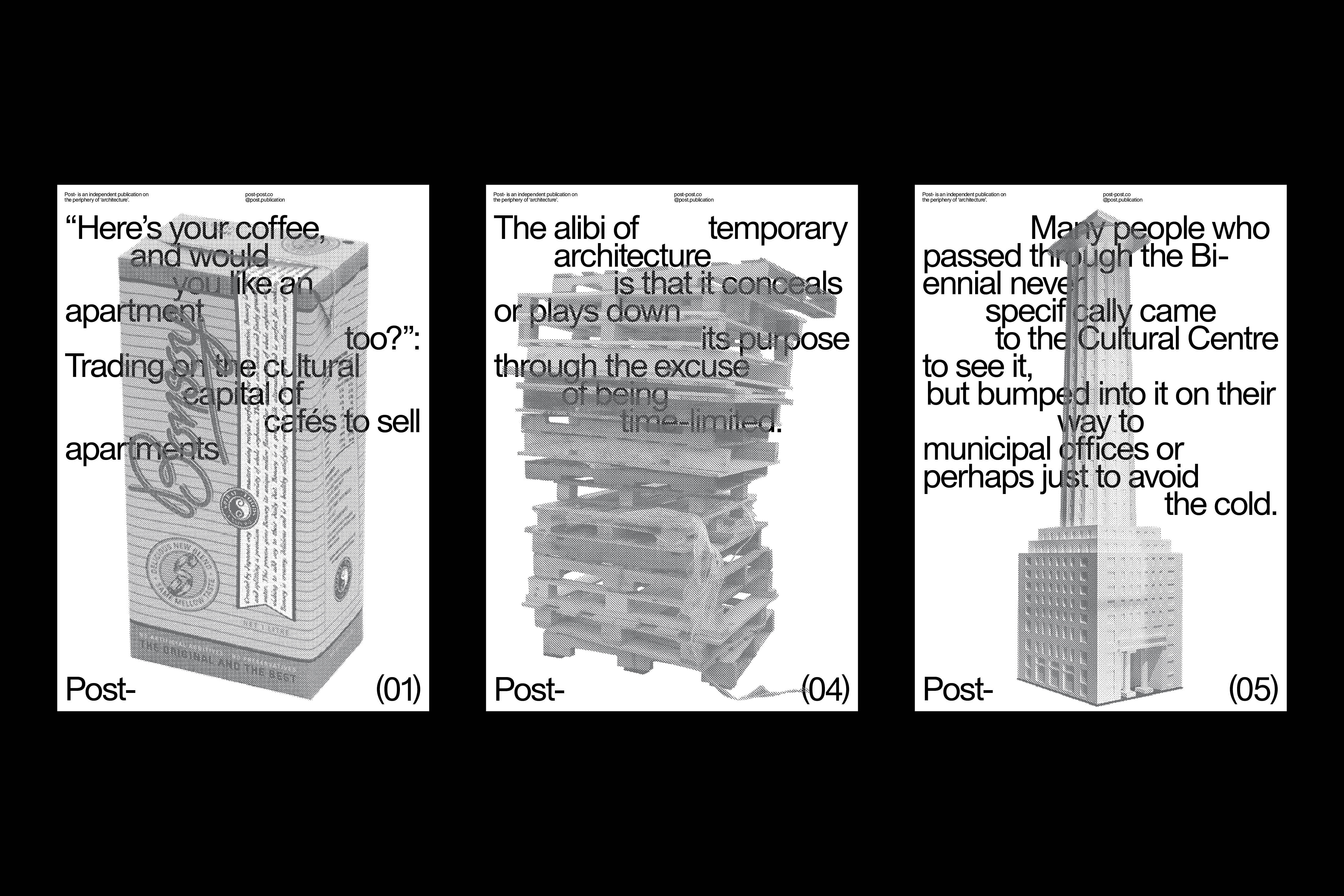 Slow Dance

Exhibition of photographs and moving image at Goodspace Gallery in collaboration with Joyce Cheng. An accompanying zine featuring the show catalogue and outtakes was produced in an edition of 20 and sold at the show.

Click on the cover below to view selected pages from the zine.
The Spring Clean

Event identity for digital and print promotional use, designed and produced with Samson Ossedryver.